About Us
MATSURI is led by CHITOSE GROUP.
About CHITOSE GROUP
CHITOSE GROUP is a group of bio-venture companies operating mainly in Southeast Asia and Japan. Our mission is to contribute towards a prosperous world that will be sustainable for a thousand years. We develop businesses that utilize the capabilities of small living organisms (mainly microorganisms, algae, and animal cells).
The role of CHITOSE GROUP
within MATSURI
CHITOSE GROUP (hereafter referred to as "CHITOSE") plays the following five roles within MATSURI.
01

Cultivator of Algae

CHITOSE has the world's top class cultivation technology and track record on the application/types of algae and cultivation environment/climate. We also have knowledge and experience in recruiting and training individuals to design and operate algae cultivation facilities. By providing these technologies, CHITOSE will drive the establishment of the algae industry.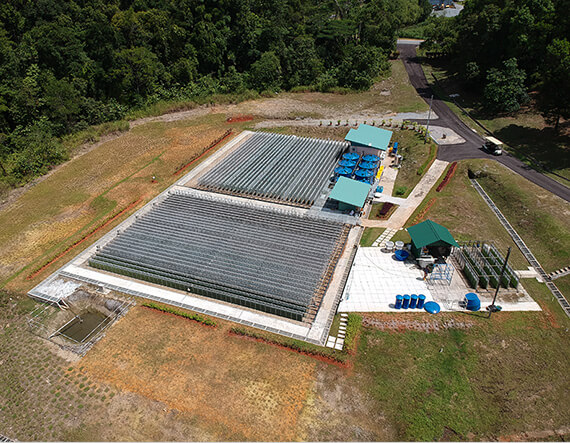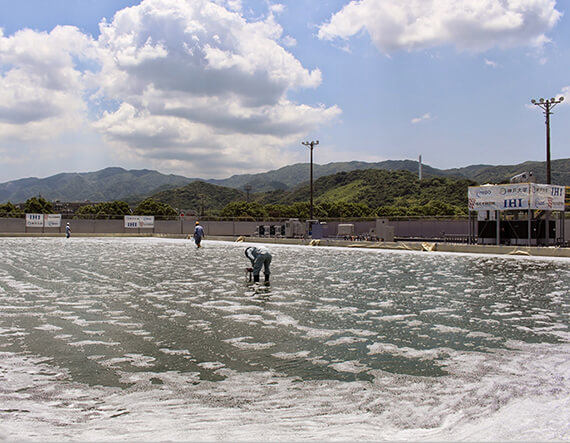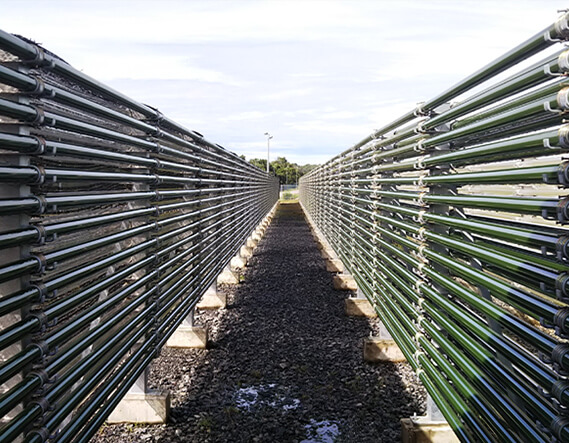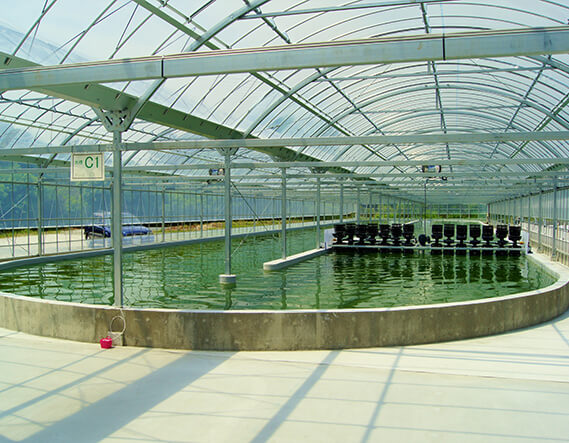 02

Enhancer of Industrial Structure

In order to develop the algae industry, it is necessary for companies in numerous industries to work together to allocate the uses of algae biomass. CHITOSE's business is to work with various companies to develop business plans in new technological fields, and to gather the necessary people, goods, and money to implement these plans. MATSURI supports the establishment of an algae industry by making CHITOSE's functions available to the MATSURI partners*.
*Companies participating in MATSURI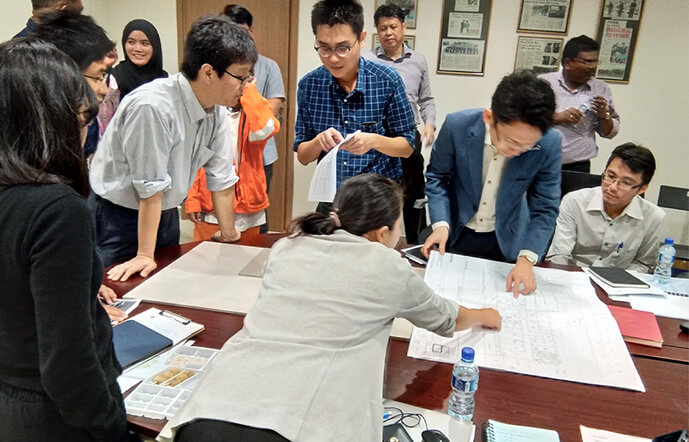 03

Local Coordinator

CHITOSE develops algae cultivation and agriculture in various parts of Southeast Asia. Since algae cultivation requires a large area of land, we understand firsthand that it is very important to build good relationships with local governments and administrations.
MATSURI partners are able to utilize the relationships CHITOSE has developed with local governments and influential individuals who support the activities of CHITOSE, in order to solidify the foundation for the establishment of the algae industry.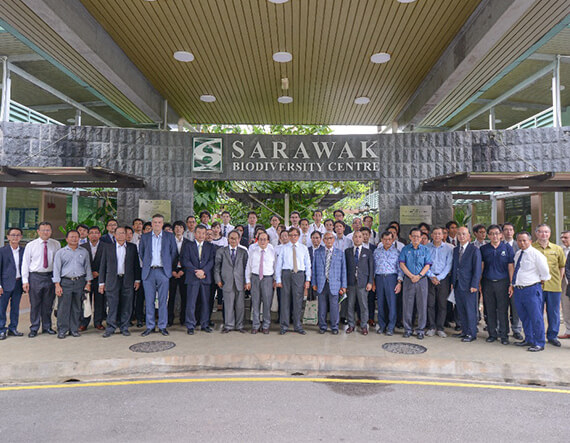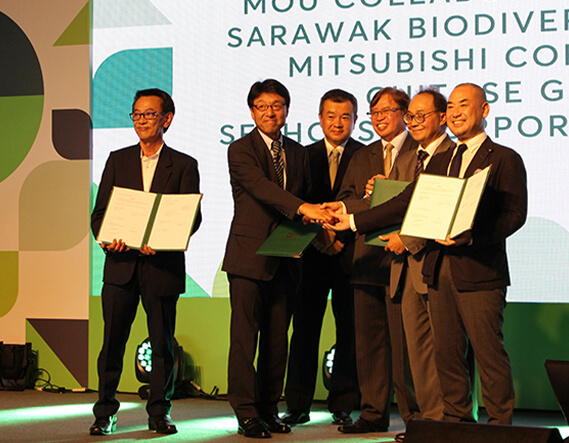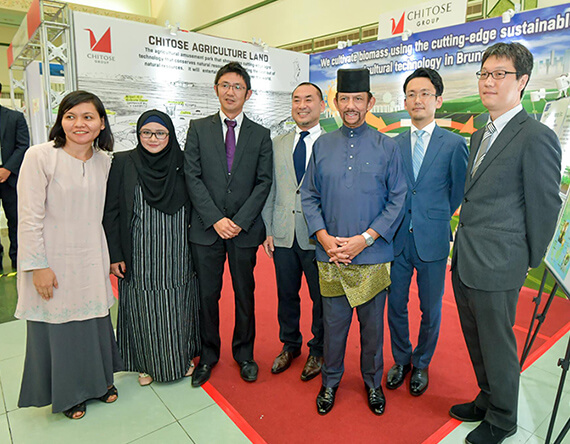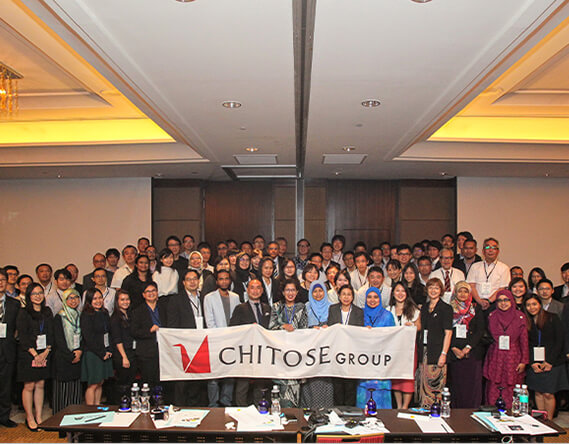 04

Director of Research and Development

In order to improve the economic rational and environmental sustainability of the algae industry, constant research and development is needed. CHITOSE will organize intellectual property rights so that MATSURI partners can successfully share their roles in research and development. It is not possible to build the algae industry only from the perspective of each company. By organizing intellectual property rights so that all MATSURI partners can receive an appropriate return for their contributions, we can serve as a guidepost for the establishment of the algae industry.
05

Festival Creator (Festival is "MATSURI" in Japanese.)

To develop the algae industry, it is essential to get more people interested in algae-derived products and to have them purchase the products.
CHITOSE will disseminate information to help people understand that MATSURI, a festival from Japan, is proposing a new industry to the world. We will also increase the number of supporters interested in developing the algae industry by communicating that MATSURI is not just a festival, but is a project that is carried out based on solid scientific evidence of environmental sustainability and economic rationality.