News
Rie Kugimiya, COO of Chitose Group, and Takanori Hoshino Ph.D., General Manager of Algae Utilization Group, were invited to the reception hosted by Prime Minister Ismail Sabri of Malaysia with representatives of Japanese companies
Rie Kugimiya, COO of Chitose Group, and Takanori Hoshino Ph.D., General Manager of Algae Utilization Group, were invited to the reception hosted by Prime Minister Ismail Sabri of Malaysia with representatives of Japanese companies on May 27th, 2022.
Currently, the Chitose Group is constructing a 5-hectare algae cultivation facility in Sarawak, Malaysia, as part of a project commissioned by the New Energy and Industrial Technology Development Organization (NEDO), and plans to expand the facility to 2000 hectares in 2025 and beyond.
The facility is expected to produce about 140,000 tons of algae per year, and our activities in Malaysia play a very important role in the establishment of the algae industry through MATSURI.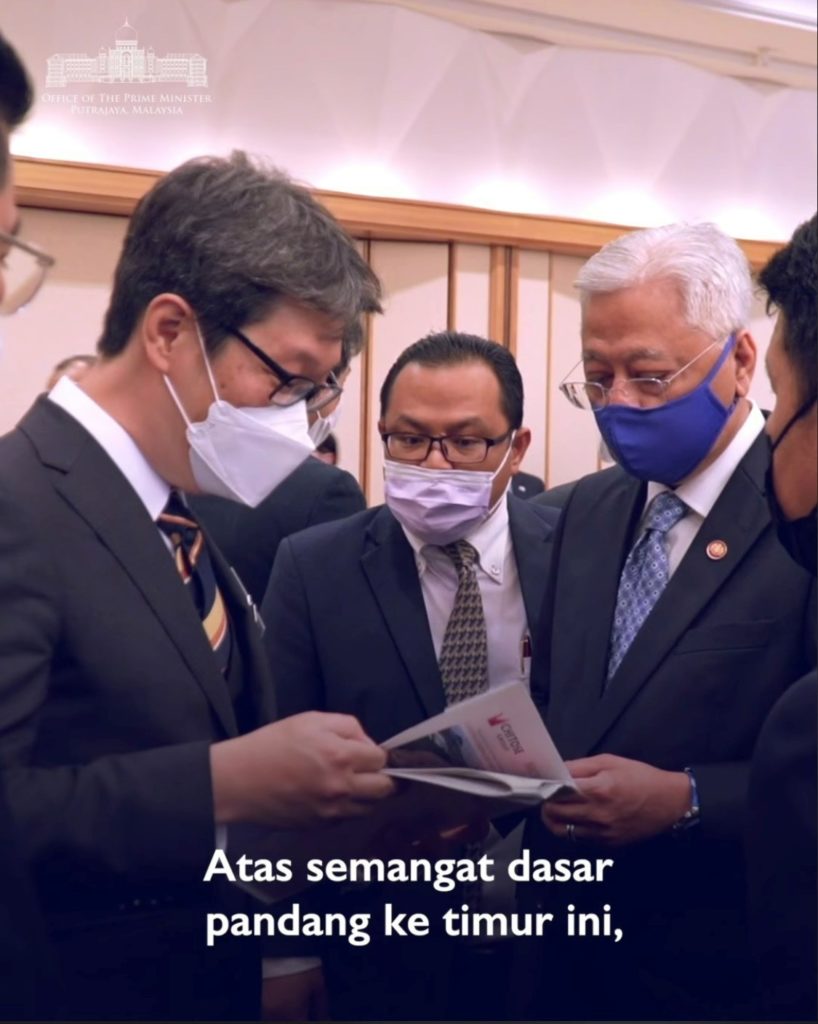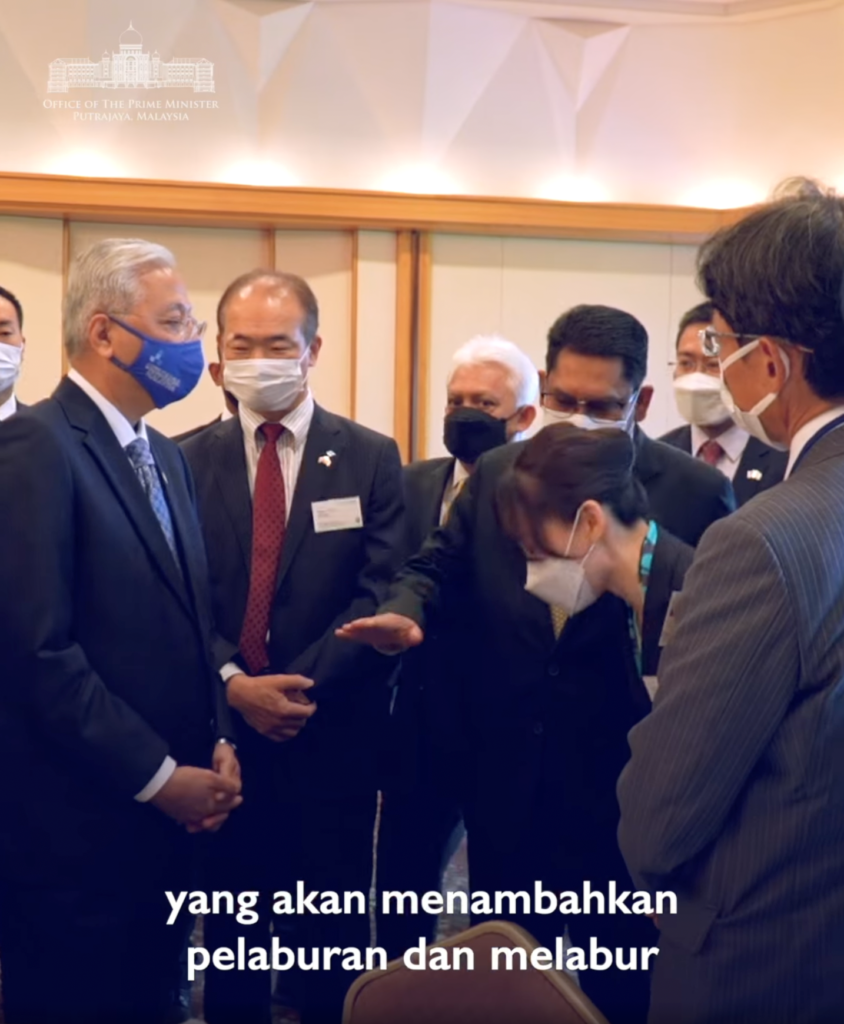 Reference: Ismail Sabri Yaakob "Bertemu dengan pengurusan tertinggi 23 syarikat besar di Jepun dalam satu sesi ramah mesra" Facebook.(2022/5/27)
https://www.facebook.com/watch/?v=5219694951456306&extid=NS-UNK-UNK-UNK-IOS_GK0T-GK1C&ref=sharing
●Takahito Hoshino (General Manager, Algae Utilization Division, Chitose Group) Speaking
We have received strong interest and very favorable comments from the prime minister, ministers, and other government officials of Malaysia regarding the future we envision and our activities.
We continue to do fun things that exceed everyone's expectations and share our vision of an enjoyable future with as many people as possible.
●Rie Kugimiya (COO, Chitose Group) Speaking
It is a great pleasure and honor to be invited by the Prime Minister as a member of Japanese companies investing in Malaysia.
Through further investment in our sustainable development projects in Malaysia, we will contribute to the creation of employment opportunities in Malaysia, expansion of the Japanese Malaysian economy, and measures to combat climate change.
<Details: Meet & Greet Business Session and Document Exchange With Japanese Company>
Date: Friday, May 27, 2022
Venue: Imperial Hotel, Tokyo